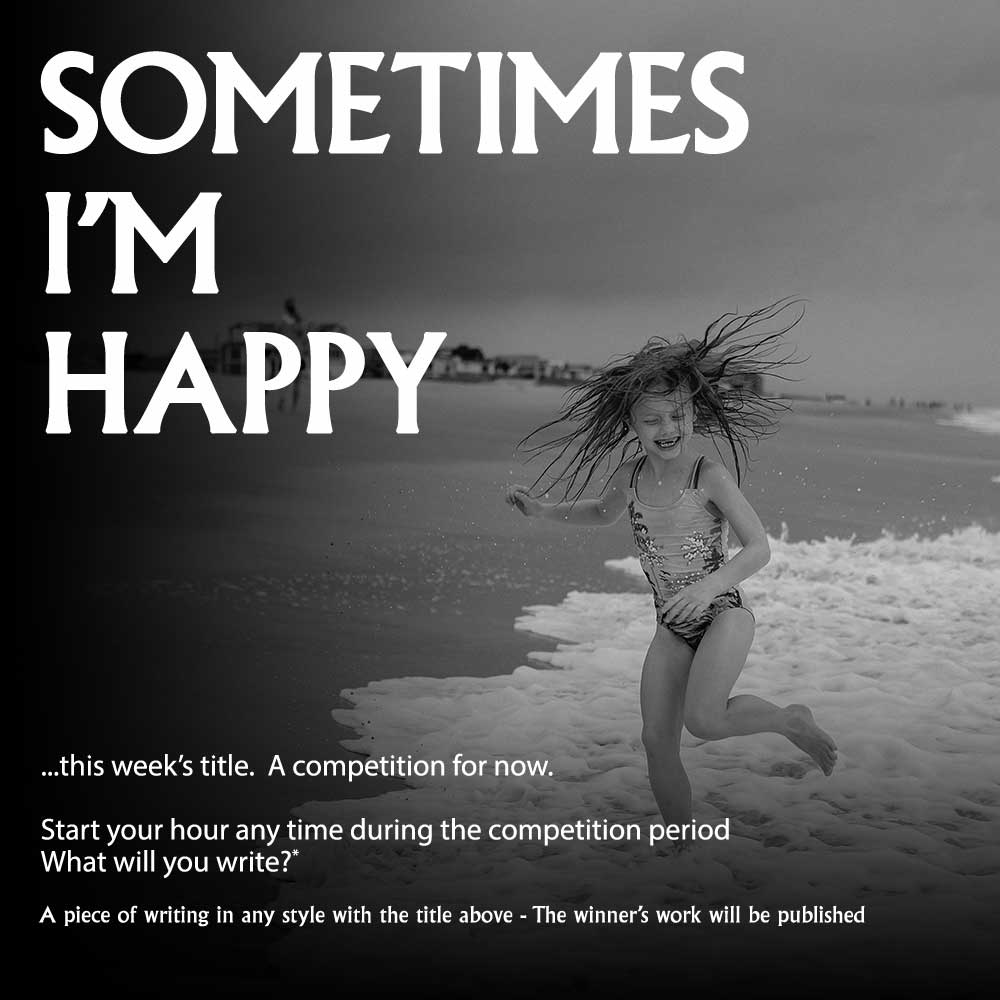 'Sometimes I'm Happy' is now being marked, and the winner will be announced on Wednesday. Competitions run Monday to Friday - new title to be released on Monday. Sign up to be notified by email.
Editorial
18th September 2018
Deciding on a theme for Hour of Writes is a tricky business. It must be precise enough to inspire writers to create pieces with clear connections to the theme, but broad enough that each entry will be unique. Of all things Attack And Receive could have been inspired by, it came from a playing card in the franchise that dominated my childhood: Yu-Gi-Oh. With such an aggressive phrase, I was hoping for war, embittered couples, and intrigue. I was delighted to find all this, alongside some whimsy.
I was immediately drawn to Entry 3155, which explores a situation too many of us will be familiar with. It reminds us that those who suffer from violence often turn to violence, that this cycle is not easily broken. Entry 3155 also shows that there can be a lot of power in simple language.
Entry 3160, Red Poppy Boy (gets what's coming to him), has a lovely rhythm that drives the reader through a story of addiction and consequence. This can be seen especially in the second stanza, with: 'an A1 stealer / all state receiver / a total syringe believer'. Successfully employing rhythm always makes a poem more compelling.
With Entry 3163, we see a regular structure and rhythm used to great effect. The images were very vivid, essential for communicating a story with such a degree of movement and as many changes in scene. I particularly enjoyed the shift in scale in:
'Zipping through the midges and the dragonflies / We crest the spikes and fall into a murderous scrum',
making the poem more dynamic and cinematic.
For me, Entry 3159 was the obvious winner. Gentle and concise, the piece takes us 'inch by inch' through a race. The poem is dense with imagery, and it is a credit to the author that they evoked such a strength of feeling in me with so few lines. I keep returning to:
'The last water gone / Like legs / with nothing left / except blisters, cramp, / tiredness beyond enduring',
drawn by its subtlety of rhythm and simplicity of language.
Thank you to everyone who entered. Judging this competition was a wonderful excuse to sit down, have a cup of tea, and immerse myself in varied poetry and prose. You each responded to the prompt differently, making this process an absolute pleasure. I hope you all continue to write great work for Hour of Writes, and for yourselves.
****
About The Judge
Jack Cooper works at the University of Oxford, in a laboratory that uses the sexual courtship of fruitflies as a model to understand core features of development and behaviour. His poetry has been longlisted for the National Poetry Competition, and shortlisted for The New Poets Prize and Segora Poetry Competition amongst others. Stephen King, Final Fantasy, and K-Pop are the great loves of his life.
You can find him on Twitter at @JackCooper666, and on Instagram at @JackCooper0696
---
Ephemera
Euphoria and Me.

Sometimes, Euphoria is all I need.
At quarter to midnight, I wait for her in my dressing room. My nerves are shot but luckily, she arrives sooner than expected. She is bright, confident, and raring to go.
"Just one last time." I tell myself, as Euphoria tries to calm me. She then helps me change into the last part of my costume — a well-practiced smile.
At midnight, we step on stage together. We're surrounding by glittering curtains and shining eyes and I feel the panic in me rise once more, but Euphoria holds my hand, and I slowly feel myself lulled into something like composure.
The audience is hidden behind a sea of coral chiffon as we move with the music. The bangles on my wrist help to hide deeply etched scars layered with concealer, while their jingling dulls the noise from the crowd. I forget where I am and who is watching and soon, I remember why I enjoy it so much. I am entranced by the melody, by myself, and by Euphoria. Nothing and no one else matters and I think to myself, maybe this won't be the last time after all.
Hours feel like minutes and before I know it the show is over, and the spell is broken. As we take our last bow, I feel part of me shrink as I begin to awaken from the trance, but Euphoria is still there, by my side. She holds my hand again and quashes my fear, helping me to bow with grace and confidence to a standing ovation.

It's the early hours of the morning, and I am walking home barefoot; I stagger a little even though I'm carrying my heals. Euphoria is struggling as well, and though I'm tempted to ask her for more help, I think better of it. The scent of alcohol breezes past me as I flip my hair behind my shoulders. I wrinkle my nose and tell myself, again, that tonight was the last night.
"Just one more time," says Euphoria quietly, as if she were reading my mind, "come on, it could be so much fun!" I try to ignore her, but her voice is unparalleled in its seductive tenor.

After almost an hour, we finally reach the neon lined windows of The Epicure, a club across the street from my flat. I stop outside the window and try to peer through the tinted glass. Euphoria urges me to go inside.
"Come on, I'll cheer you up." she says, but her voice is now quieter, and I can almost ignore her.
We take a step closer to the window and a woman with a curious and confused expression looks back at me. She looks pained; her face is haggard and pale with a large, dark shadow covering one eye. I move as close as I can get without bumping my head, and I can just about see Euphoria, or what's left of her. My pupils have somewhat constricted and are almost at their usual size, but there's still some redness in the whites of my eyes — Euphoria is still clinging on.

There was once a time when I could barely leave my bed in a morning, let alone step foot on stage in front of a crowd, but then Euphoria came along. She is everything I want to be. She is mood-altering and she is vibrant. She is confident and always happy, and sometimes, only when I'm with her, I'm happy too.
She is there for me when no one else is, lulling a deep sadness in me that no other worldly pleasure can quell.
Sometimes people need a hug, sometimes people need alcohol, but sometimes, all I need is Euphoria.

---
---
Last week's competition